UPDATE: Now listing anime, manga, and books. Set prices are negotiable. Also added individual pictures for figures under the cut.

This is my first time selling on LJ, so bear with any mistakes I may make. Basically, I have school in the fall, and since I can no longer afford to maintain a figure hobby I'm selling some of the ones I own. I'm shipping from Ontario, Canada, and thus I will be using Canada Post, which means if you're in the US it might be a bit pricier. Offers should NOT include shipping, so tell me what you'd like (if anything!) and I'll determine a total with the price of shipping. I'll only be shipping to Canada and the US, however. Taking Paypal. If there's something you want, comment with your postal code and province/state and I'll figure out shipping costs.


Figures are all used, but come with their original boxes and are in mint condition unless otherwise stated. The set prices are gone, and instead I'll be taking offers. Under the cut, I have some of the ones I really want to sell listed, but if something catches your eye, don't hesitate to make an offer! I'll part with anything at the right price, since I'm pretty desperate for reel cash munny.

Also listed here: anime, manga, and related books.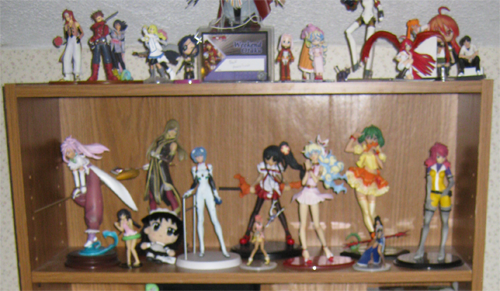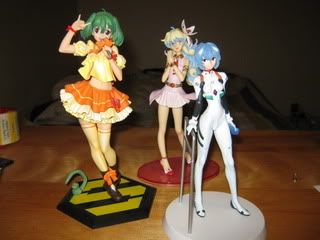 Ranka Lee (80$ RARE), Nia Teppelin (make offer), Rei Ayanami (make offer - no box), Person 3 Figma Aigis ($25 in box!)




Tear Grants (20$ - small blemish on stand - no box), Arche Klein (25$ - small blemish on leg)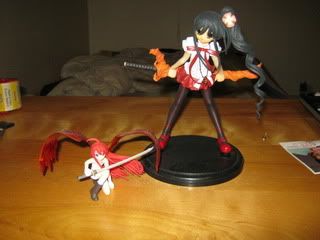 Shana [red hair] (10$ - no box), Shana [Noir ver.] (30$)




Tales of Symphonia figures (5$ each, no boxes) - Lloyd, Colette and Sheena taken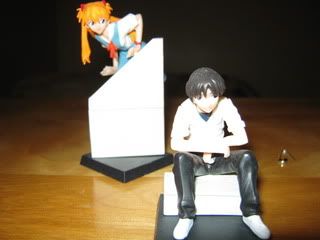 Asuka and Shinji (5$ each - no box)

Items not shown above but are in the top picture may have offers placed on them. Although, Feldt Grace and the Aigis are already sold.


ANIME & MANGA & BOOKS
Unless otherwise noted, the anime and manga are all used and may have minor, insignificant wear on them.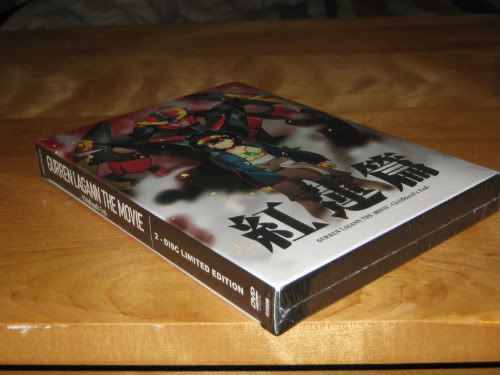 Gurren Lagann the Movie - Childhood's End- LE (NA subtitled release, NEW) - 35$
I'll also be getting the second movie in at the end of the month and will be selling it at the same price.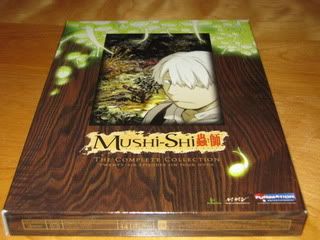 Mushi-shi Complete Collection (2008) - 25$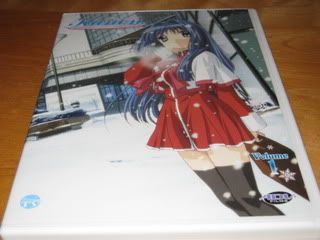 Kanon volume 1 - 5$




Now and Then, Here and There Complete Collection - 20$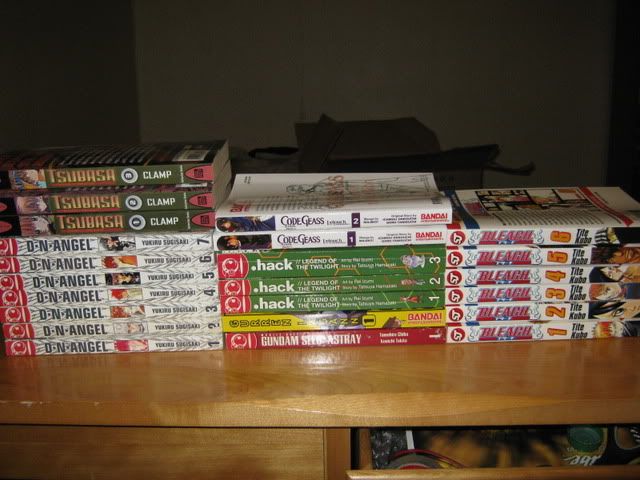 Assorted manga - 5$ each:
Tsubasa volumes 1-3, DNAngel volumes 1-7, BLEACH volumes 1-6, .hack//LEGEND OF THE TWILIGHT volumes 1-3, Code Geass: Lelouch of the Rebellion volumes 1-2, Gurren Lagann volume 1, Gundam SEED Astray volume 1



Final Fantasy XIII Limited Print guide (200,992/210,000) - make offer, The Art of Evangelion - der mond - 20$, Tales of the World: Radiant Mythology 2 JP guide - 15$